Changeable Guardian Estique's web site
All screenshots are in development.
Information
17th Nov. 2023
Article about Changeable Guardian Estique is in Time Extension, available in here.
Cat Hui Trading brings you the original shmup for NES!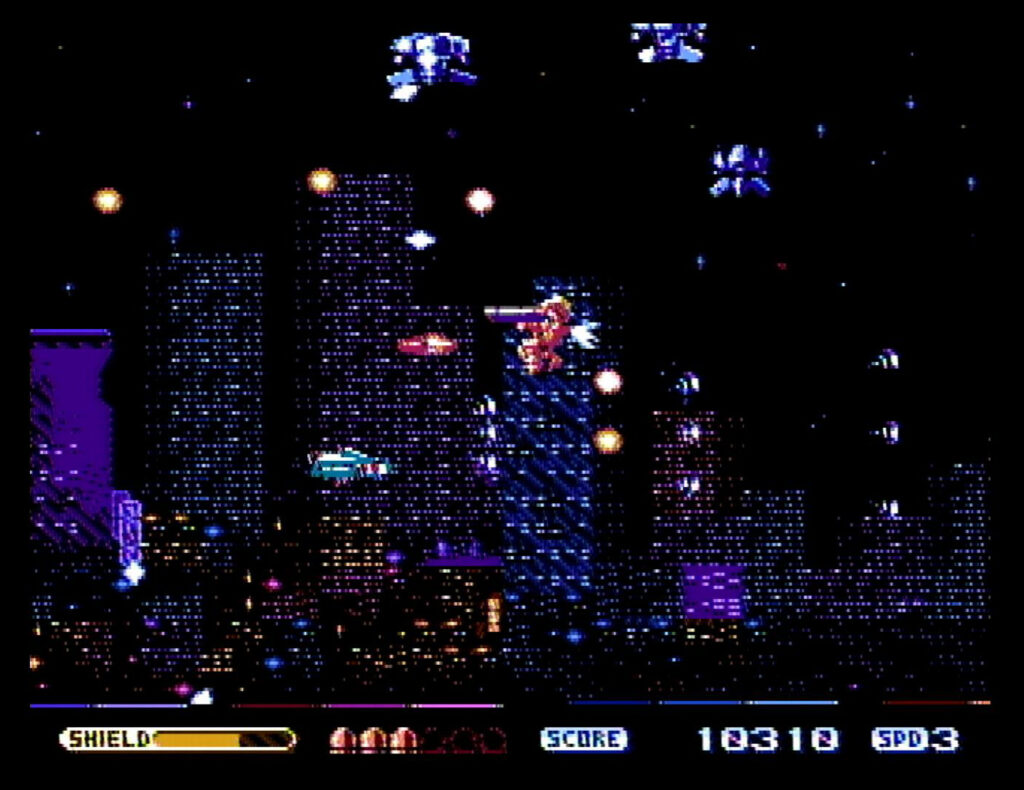 Shump professionals come together to this game!
Staff with extensive experience in the development of shmup are involved.

Takayuki "Jemini" Hirono (Zanac, The Guardian Legend, Gun-Nac) as programmer.
Hiroki "Daigattai" Kodama (Power Strike II for GG, Spriggan mark2) as production design.
Satoshi "Pac" Fujishima (Final Justice, Gulkave, Guardic) as …?
High quality visuals and exhilaration make you exciting!
This game contains 6 stages with many high-quality graphics. We are developing the game towards a level of difficulty that is comfortable and enjoyable.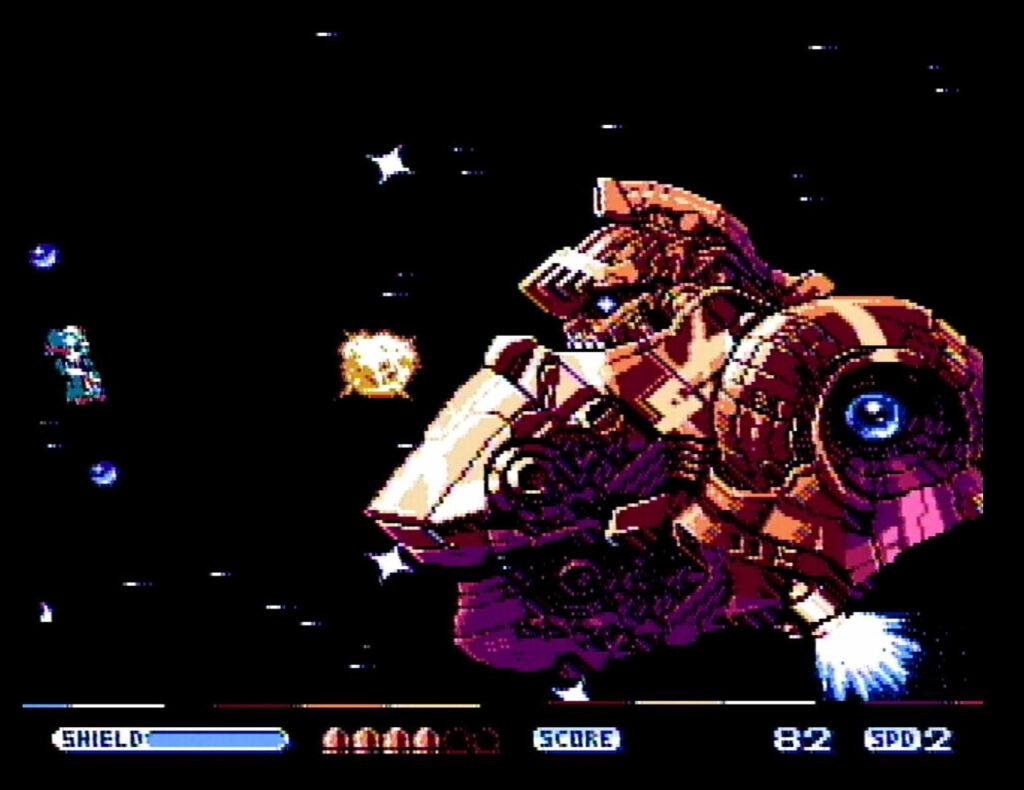 Story of the game
In year 2413, the Earth was invaded by evil space pirates "Van-De-Raus". Friendry planet, Petelgeuse decided to save the Earth and sent reinforcement. Mary, you must be the messiah of the Earth. A tomorrow winner is you!
Characters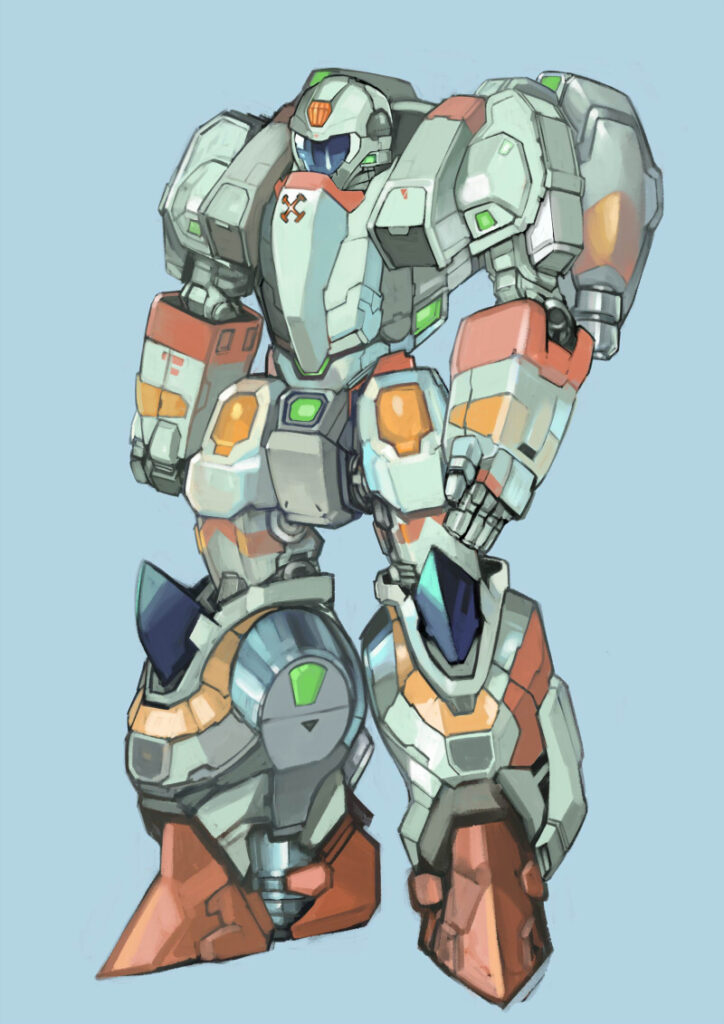 Estique
The super robot from Petelgeuse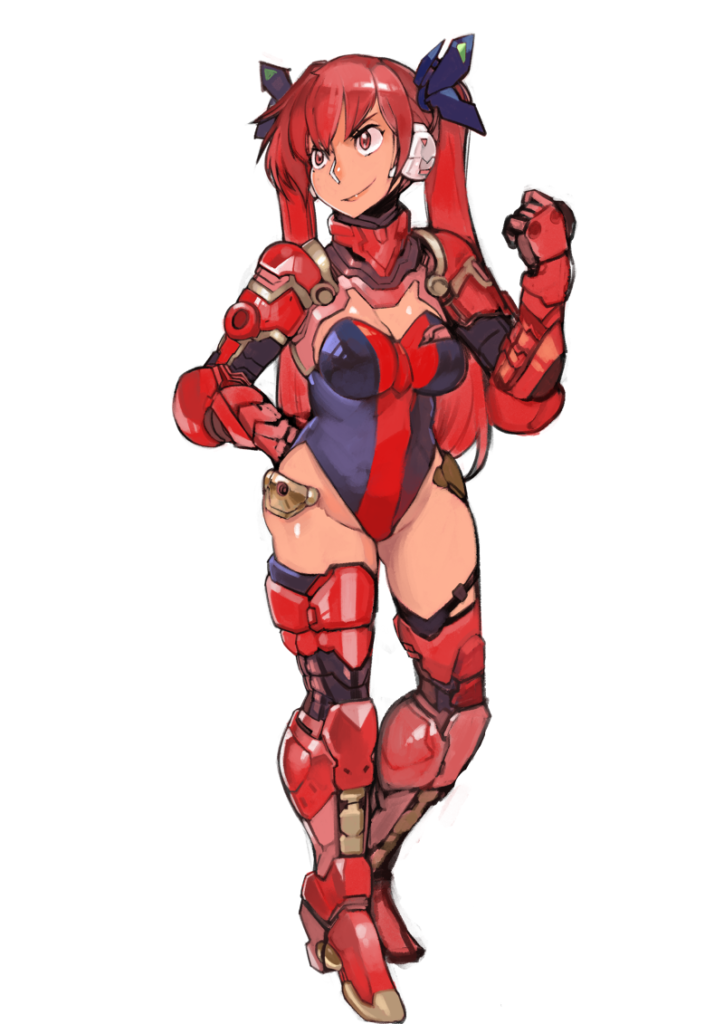 Mary
Main pilot of Estique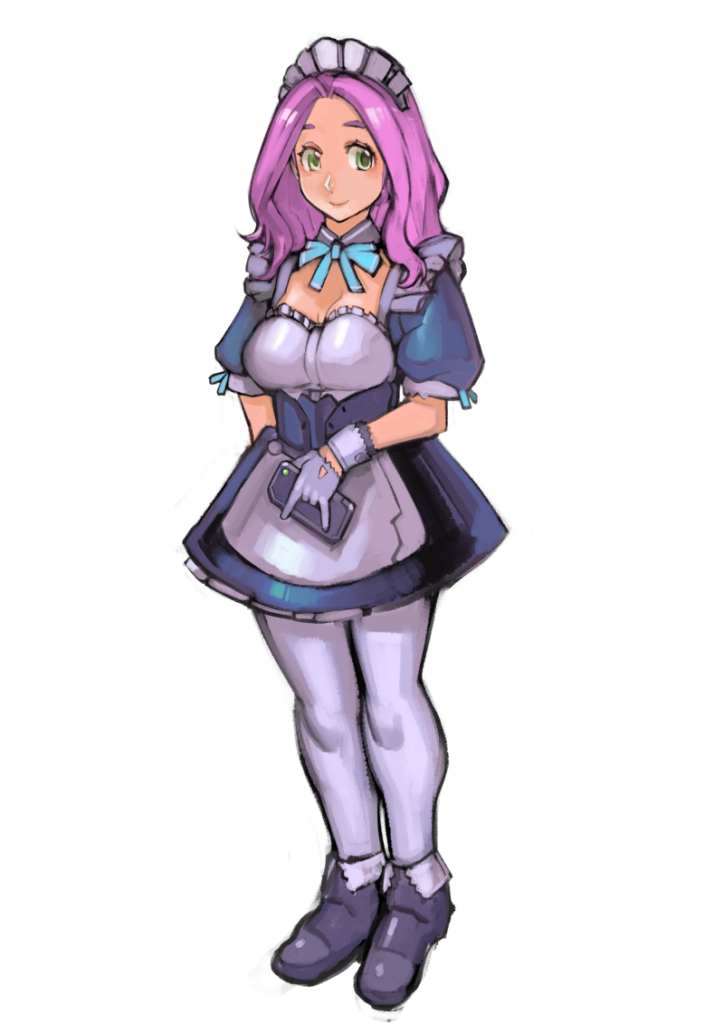 Kanon
Co-pilot of Estique
Looking for business partner!
Cat Hui Trading is looking for business partner to publish "Changeable Guardian Estique". Game is made by NES format and will have both Japanese version and English version. If you are interested in, please contact us from here.